This atmospheric decorated suite (60m2) is equipped with several luxury facilities, such as 2 x 1-person boxspring feature a double stopper mattress, which measures 2.10 meters in length, round bath, double sinks , sauna, double sunshower, sitting area with fireplace, smart TV, minibar (fee) and digital safe. Climate control ensures a cool temperature in summer and warmth in winter.
The suite has a luxurious finish (equipped with accessories in the relevant theme) with desk and chair and a separate sitting area.
You will also be welcomed on arrival with a bottle of champagne.
In all rooms you can make free use of our wireless Internet.
Smoking in these rooms is not allowed.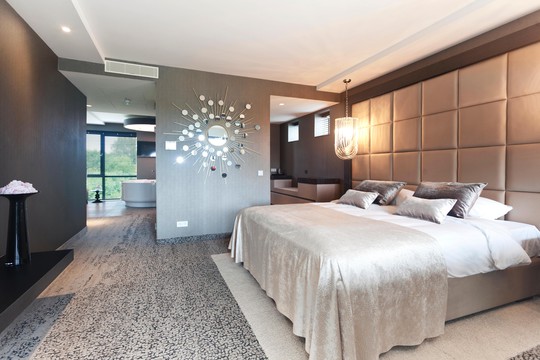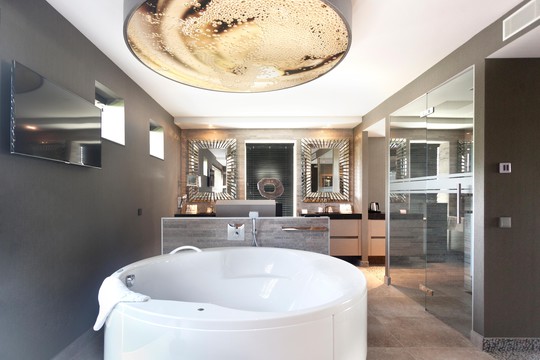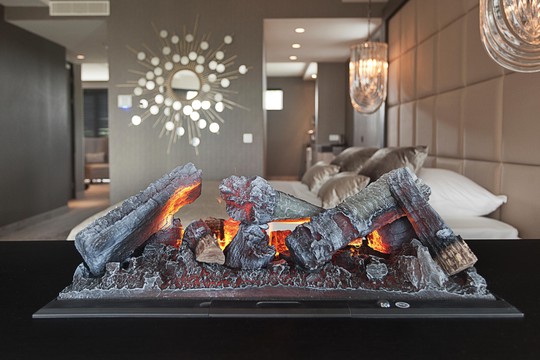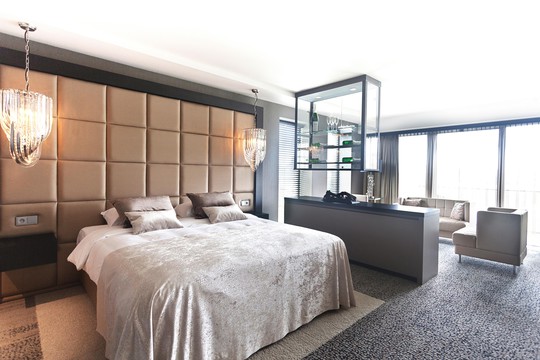 This atmospheric decorated suite (60m2) is equipped with several luxury facilities, such as 2 x 1-person boxspring feature a double stopper mattress, which measures 2.10 meters in length, round bath, double sinks , …